Nominations are now being accepted for the 21th Annual Insurance Professional of the Year. If you would like to nominate an insurance professional to receive this award at I-Day on Wednesday, April 25, 2018, please complete the bottom portion of the form and return by April 1, 2018.
Criteria to be reviewed by the Award Committee include the following, however, other important contributions by the nominee will be considered as well. Nominations are open to any person actively involved in the insurance industry. No I-Day committee members will be eligible for this award.
The nominee should provide a positive, professional image:
Contributes to the community at large
Contributes time to insurance related organizations
Participation in continuing education
Willingness to share knowledge
Demonstrates leadership
Powered by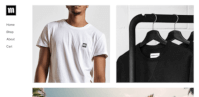 Create your own unique website with customizable templates.